Kraka is uniquely positioned to provide an integrated process of ethno-informed prototyping and technology-informed analysis of data from usage domains. And we do so with a thorough understanding of market reality.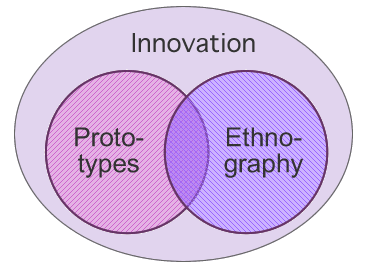 While many companies can provide either one of these services, few are able to give the client the benefit of their merge.
The list below should give a sense of the kind of services we have engaged in with our clients in the past. For each service we note the typical balance between prototyping efforts and ethnographic research.